CNC Milling
With the objective of meeting your needs for quality without compromise, we use the manufacturing industry's most innovative CAD/CAM programming software and CNC milling machines to successfully produce tight tolerance components, from the small and intricate to those that require a fork lift to aid loading.
Our work encompasses components from prototypes through to batches of more complicated parts, in a variety of materials, including the more challenging variants.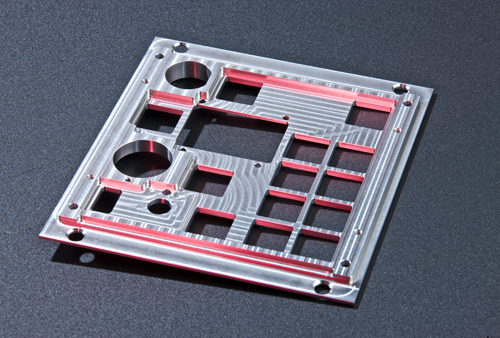 A CNC milled switch mounting plate – a component for the motorsport industry.